Module 2
Need–to–Know Basics

Module 2 is the most important one because you will be exploring the basics you will practice and master throughout the course. In Module 2 we analyse all the basic elements and steps of creation of moulded chocolates and share how Andrey makes this or that design.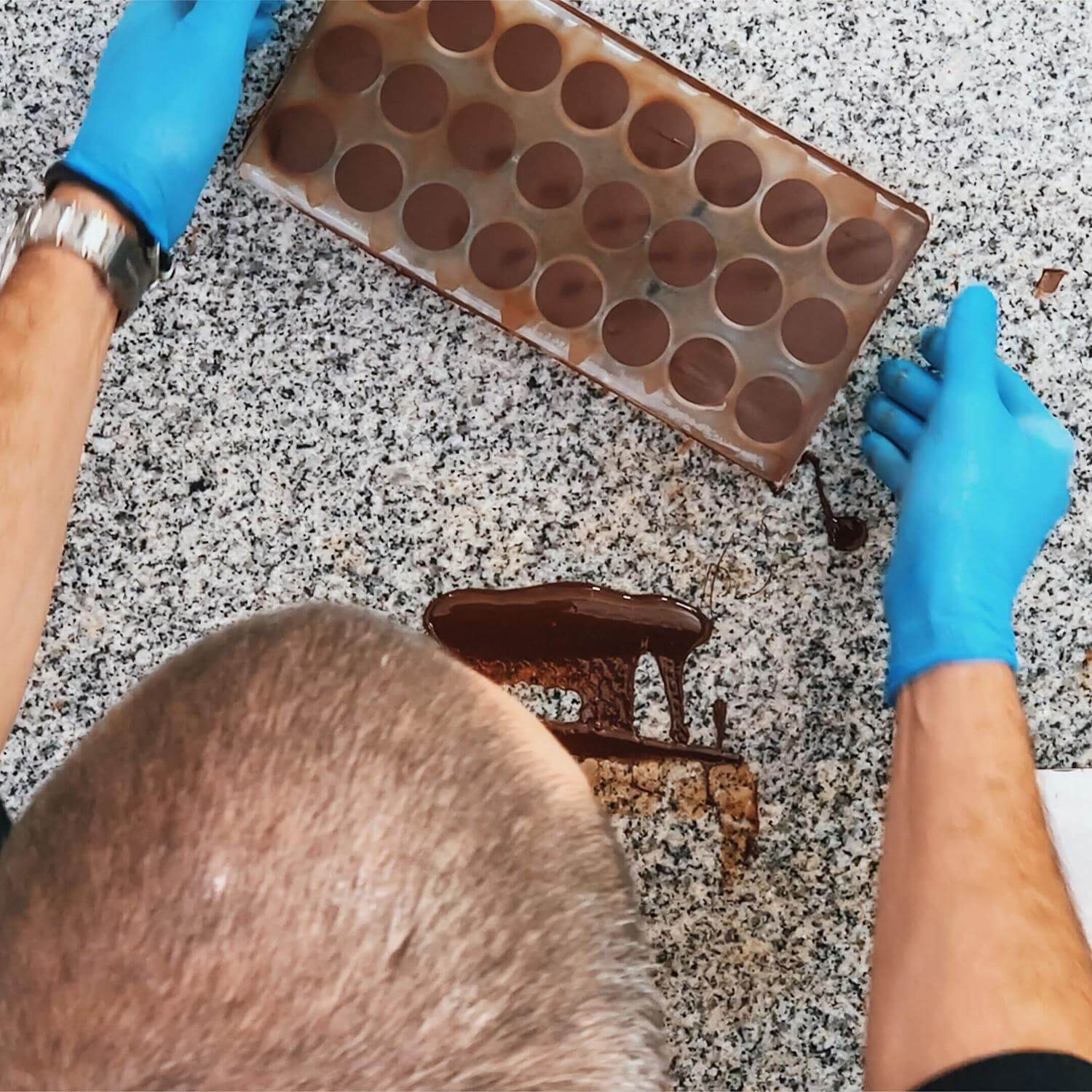 It doesn't really matter whether you follow every single advice of ours or not, our goal is to show you THE MOST important concepts of how to get this astonishing shine and deep colour and master different techniques.





All our materials consist of three parts: a video–tutorial, a step–by–step guide and a "home assignment".




We recommend that you always start with a video-tutorial to familiarise yourselves with the main concepts of a certain design and understand the techniques used in the tutorial. We provide a text block with FAQs below each video. In case your questions aren't covered, you will be able to ask them in the comments section below the text block (or you can contact us – Andrey and LIMA – any time via e-mails).

Afterwards, you will be able to get down straight to the work on a design. And this is where our step-by-step guides come in. They will guide you through all the major steps of our video tutorials with the help of photos placed in a particular order and accompanied by short text comments.

We suggest following the same steps described in our materials. Your goal is to repeat after us. If you follow the steps carefully from one stage to the next, you will get the same awesome results. You will basically have the same home assignment every week: to get just as awesome results as in the tutorials.






You will basically have the same home assignment every module: to get just as awesome results as in the tutorials.



Module 2 is devoted to a very basic all–black moulded chocolates made in Andrey's signature mould CW1921. You can use any mould for this purpose. Your goal for the week is to learn all the main tricks and to make super shiny black chocolates (or empty shells).



Your assignment is to upload photos or videos of your results until the end of the module. This is your goal. In case of failure, we are here to help you and analyse your work issues. So if you share your failure as an assignment, we will do our utmost to assist you until you make it.